Art Official Tattoo
Tattoo
---
Bear Things
Leather cuffs, collars, paddles, floggers, etc. Low temp wax play candles. Custom knives.
---
Beyond Piercing
wide range of medical supplies
---
---
Chain Male
Hand-crafted chainmail jewelry and fetish wear.
---
Compassrose Creations
Handcrafted Exotic Hardwood Spanking Paddles, Humblers, Genitorture Devices, Bondage and Sensation toys. All are handmade by myself and my Sir and all are made using Beautiful Exotic Hardwoods from all around the world.
---
Dr. Clockwork's Home for Electrical and Medial Oddities
Violet wands and medical toys
---
Dr. vonHertz
Dr. vonHertz makes unique handcrafted Violet Wand electrodes here in Denver, Colorado. Art electrodes in whimsical shapes. Linear electrodes with infills of genuine Swarovski® crystal, barbed wire and balls of steel and more. Crackle electrodes with the look of lightning in a bottle. Charm system™ electrodes with metal Charms and tassels which add intensity and a yummy stingly sensation. We will also be offering testing of spark gapped electrodes as well as some useful violet wand products that you won't find anywhere else. When you stop by, be sure and ask for a free Edge Play symbol.
---
Firebird Leather
Handmade Leather BDSM toys, leather harnesses, restraints, pony play gear, headdresses, custom items
---
Howling Moon Leather
Custom made floggers, dragontails, cuffs, collars, paddles, & tawses. Also will be selling violet wands & accessories
---
Industrial DisEase Toys
Sensation/electrical/impact toys; the triple play modular heads are made from; chain, ball-chain, manila rope, wire-rope, cable tie, electrical rope and window spline; our handles are wrapped with rubber or leather. We also make chain and ball-chain mini floggers, cbt/nipple weights; as well as steampunk clothing, walkingsticks/canes and parasols. leather harnesses, sap gloves, SP light sabers and leather tool rolls.
---
Kinkz
Floggers, Collars, Cuffs, Harnesses and Whips.
---
KJ Canes
BDSM Canes of a variety of materials including some that light up & glow in the dark, Paddles, Floggers & other hitty things, Low-Temp Candles, Fetish Jewelry, etc.
---
Latex Store
Latex clothing for men and women, and assorted latex toys.
---
Le Chateau Exotique
Leather clothing for men and women, corsets.
---
Leather Masters
Leather Clothing, Accessories and Toys
---
Orchid and Serpent Stores
We sell a variety of BDSM toys including unique, hand crafted electroplay gear, male chastity & cbt gear, handmade leather hats, accessories made of seat belts, handmade tail butt plugs, glass dildos, gags, gas masks, floggers, paddles, crops, and collars & cuffs (steel, vegan, and leather). Our custom made items may be found at www.Orchid AndSerpentStores.com and our vast array of BDSM and Sex Toys may be found at www.OSbdsm.com.
---
PD Kilts
Men and Women modern kilts
---
Poly's Pleasures
Handmade chainmail jewelry, clothing, and accessories.
---
Raven's Razors
Vintage Straight Razors and Sumptuous Shaving Soaps
---
Renaissance Rope
Hand-crafting premium 4-strand ropes from high quality Hemp, Jute, and Bamboo yarns. We hand-dye our yarns prior to twisting them into ropes to ensure the best possible color consistency. Multiple-color ropes are available by special order. Please check our website for photos and more information.
---
Sensual Paddles
Sensual padles that don't normally leave bruises, oil soaked canes
---
Steel Bones
Lots and Lots of corsets. So many corsets.
---
Stray Toys
We're best known for our knotty selection of animal roleplay themed items, including our leather and neoprene wall of puppy play hoods that we put up at every event. Our wide and colorful selection of lace, leather, chain, and furry collars, cuffs, and leashes offers something for everyone. Howl with pleasure (or pain) from our large selection of custom metal, wood, and leather BDSM implements.
---
Tantus
Tantus, Inc manufactures eco-friendly, hypoallergenic, healthy for the body sexual wellness products made from their own unique formula of 100% Ultra-Premium Silicone
---
Tetruss Shibari Suspension Rig – Portable Dungeon – Sex Swing
Tetruss Shibari Suspension Rig, Portable Dungeon & Sex Swing and various accessories
---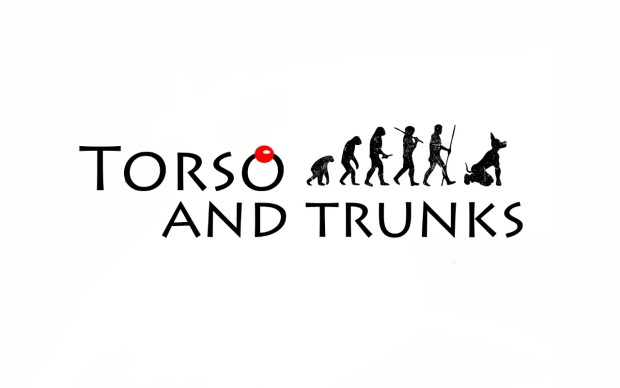 Torso and Trunks
Fetish themed clothing and accessories, vegan leather products/paddles/whips/cuffs a few novelty items mostly kink/fetish themed